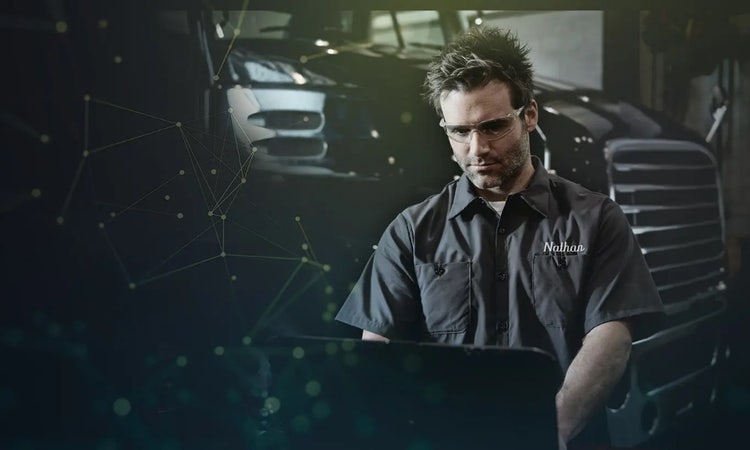 EASY. ACCURATE. INTEGRATED.
PARTSASIST REVOLUTIONIZES ONLINE PARTS ORDERING
With a suite of tools to help you find exactly what you need, PartsASIST is the revolutionary way to order heavy duty truck parts online. Order with confidence, so you can get back to what really matters: keeping your operation running. Please note that our dealer network is in a phased rollout throughout 2023. As we bring dealers onboard and update our dealer locator with their information, we will introduce the ability to request access to PartsASIST with the dealership of your choice. Stay tuned for this functionality in the coming months.

Virtual Parts Counter
Eliminate hold time and go to the front of the line.

Multiple Integrations
Integrated catalogs and advanced search offer multiple ways to find a specific part.

Search with Confidence
Quickly drill down and view only parts relevant to a specific vehicle.

Re-order in seconds
Create lists and save order history for easy re-ordering.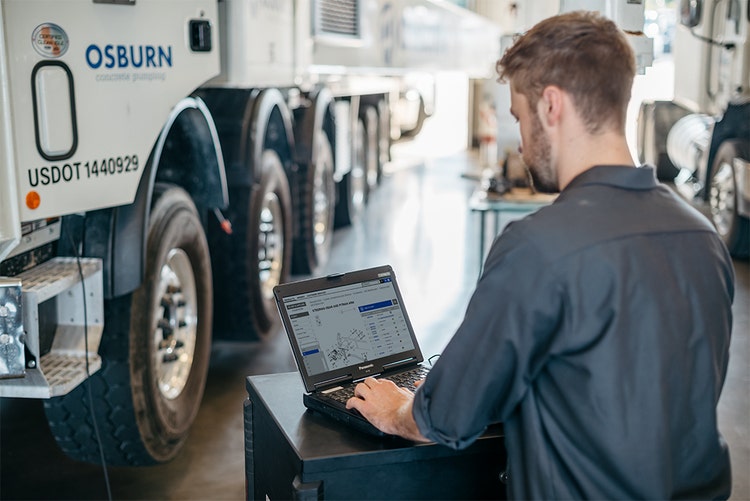 Skip the line by ordering online
PartsASIST saves you time like never before.
More Efficient. Simply log in and begin building your parts order.
Suite of Solutions. Our integrated tools provide a number of ways to identify the parts you need.
Real-time Inventory. Know what's in stock with no unwelcome surprises.
No need to guess. PartsASIST can find the part that is in stock from multiple part number variations.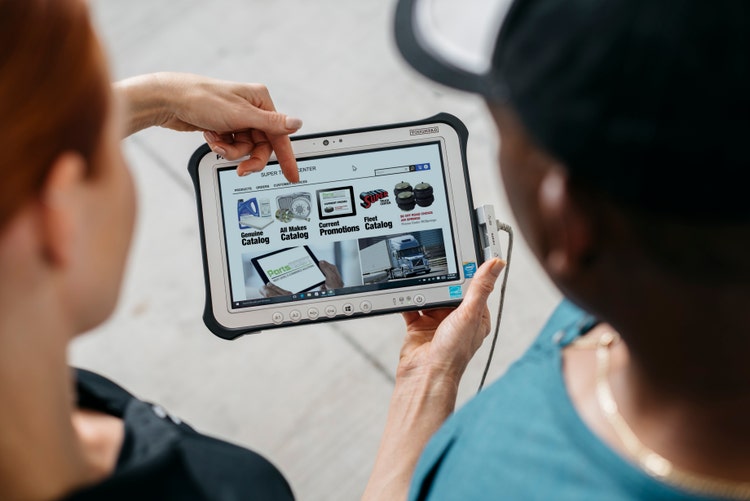 Integration Without Aggravation
Integrated catalogs with a more intuitive experience.
Search by Catalog. We offer both a Genuine Catalog (Mack and Volvo) and an All-Makes Catalog (any make and model truck).
Search by VIN number. Find the original part in seconds. Simply select a unit number or VIN and browse product groups.
Search by Category or Product Attributes.
Quick Search. Use the information you know, such as part number, description, VMRS code or partial part number.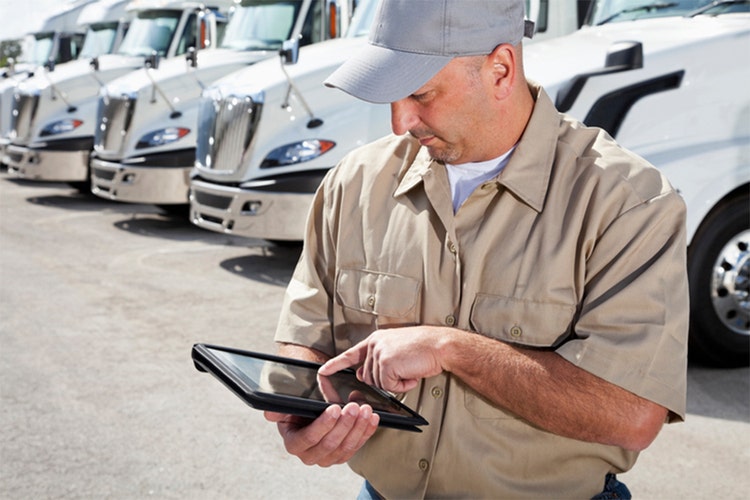 Manage your Mack or Volvo VINs with MyFleet
MyFleet is an embedded and customized fleet management tool.
Unique UserID. Matched to the VINs (Mack or Volvo) that you own.
Mark Favorites. Only shows the trucks that matter to each user, so parts lookup is even faster.
Add or Save Unit Numbers. Quickly find the specific truck that needs parts.
More Accuracy. Know what you're getting and when you're getting it.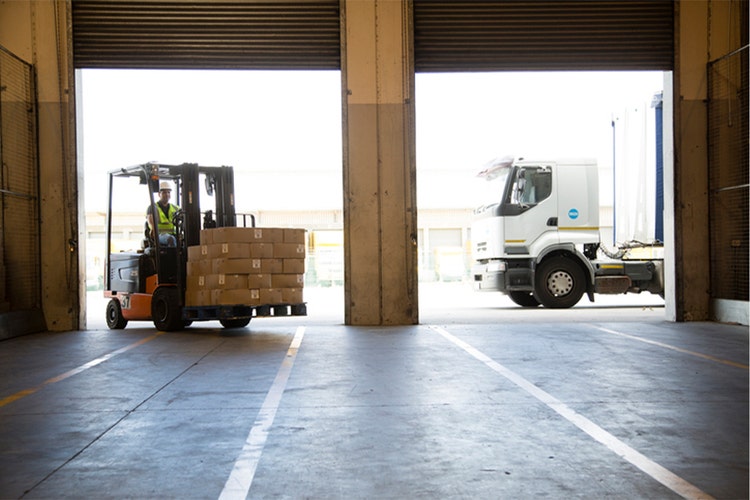 Repeat Orders Have Never Been Easier
Re-order in seconds. Simply adjust the quantity and proceed to checkout!
Saved Orders. Ideal for adding frequently ordered items. Create and name custom orders for items you buy frequently, then easily reorder again and again.
Order History. PartsASIST keeps a record of previous orders that can be duplicated for quick re-ordering.
FREQUENTLY ASKED QUESTIONS
HOW CAN WE HELP YOU?
Our goal is to make parts ordering easy, accurate and integrated. If the answer to your question isn't listed, choose the Support tab or click here to contact us directly.
Once I have access to PartsASIST, how do I keep my VIN list current?
Log into Trucks Customer Portal and complete the Fleet Maintenance Form.
Why can't I see all of my VINs listed?
We currently maintain build specs for Mack and Volvo Trucks. We also recommend using our All-Makes catalog to search for a variety of products that will fit your needs. We maintain a robust VIN database supporting vehicles dating back to 2007 for Volvo and 2010 for Mack. Older models may not be visible with this tool.
Why is the Genuine Catalog not visible?
The Genuine Catalog is available to owners of Mack Trucks and Volvo Trucks. If you own Mack and/or Volvo and do not have visibility, please refer to previous FAQ, "how do I keep my VIN list current?" Owners of other truck brands are encouraged to order using our All-Makes Catalog.
How do I purchase parts from PartsASIST?
Once the dealer has authorized your account set-up, simply login and begin shopping using the search functionalities or any of our integrated catalogs.
If the dealer I am working with does not have availability of the part(s) I am looking for, will I be able to check the OEM warehouse stock levels?
Currently only the dealership's parts inventory is viewable within PartsASIST but if the part is priced at the dealership, a back order will be created.
I currently purchase parts from a dealership and have established pricing levels. Will my pricing be reflected in PartsASIST?
Yes.
Can PartsASIST be set up to require a purchase order prior to completing an order?
Yes.
Can one user order for multiple Fleet locations?
Yes, an invitation from each dealership is required to order from multiple dealer locations.
If I am a Fleet Manager can I authorize users?
Yes, you can have sub users that can log into your account to order on your company's behalf.
TUTORIALS AND MORE
WE'RE HERE TO HELP YOU GET THE MOST OUT OF OUR SUITE OF TOOLS
See videos below to learn more.
CONTACT
Our Customer Care team provides unrivaled service and expertise. Our focus is on providing you with the support you need.